SINGLE ISSUE BUSINESS COACHING
Not sure if business coaching is for you? If you're struggling with some elements of your business, or your work life balance, but aren't sure that a full coaching regime is for you, A Month of MomentEM is just what you need.
Dip your toe in the one-on-one coaching water with our short-term coaching program. Comprised of a 90-minute one-on-one coaching session supported by a month of access to your business coach (that's me!), the focus for this session is on whatever you need it to be.
Bring a problem, bring a goal, or bring a few, and we'll work through a streamlined strategy in a mere 90 minutes.
Quick, potent and cost-effective, not only will this session propel your business forward, but it will let you see how impactful coaching can be.
Start with a questionnaire. When you sign up, you'll receive a questionnaire to get you thinking and prepared for our session. I'll review that questionnaire and follow up with any additional information so we're ready to go when we meet!
Collaborate at our streamlined strategy session. During the one-one-one 90-minute coaching session, we'll collaborate, brainstorm and create steps to take you from stuck to success. In the end, you'll walk away with a ton of actionable items to take your business to the next step.
Take advantage of your 30 days of coaching support. During the next 30 days you'll have continuous access to me. I'll be on hand to help you manage your steps and actions set out in your strategy session, as well as answer any follow up questions you might have.
Tailored pre-session questionnaire
90-minute Zoom call with Emma
Queenie in your pocket (access to Emma for 30 days)
For years, people have been asking me for a single one-on-one business coaching session. I have always hesitated. Why?
Because business coaching is not a magic bullet. I would hate for you to think that you have one session, and all is solved.
However, I also recognise that small businesses need support, help and guidance, and they need it now. Too often we're isolated, on our own, struggling for a path forward, particularly in challenging times.
The Month of MomentEM is extremely useful for business owners who are looking for targeted advice or guidance on a specific issue or challenge. You'll get the support and assistance you need to get the over the humps and pitfalls of business ownership.
A One-on-One Coaching Session
Gives You…
Flexibility: Schedule your session at a time that's convenient for the you, without the need for a long-term commitment.
Affordability: Single sessions are often less expensive than coaching packages, making them a good option for individuals who are on a tight budget.
Targeted advice: Single sessions can be focused on a specific issue or challenge, allowing you to get targeted advice and guidance on how to address the problem.
Quick results: Since single sessions are focused on a specific issue, you may see results more quickly than you would otherwise.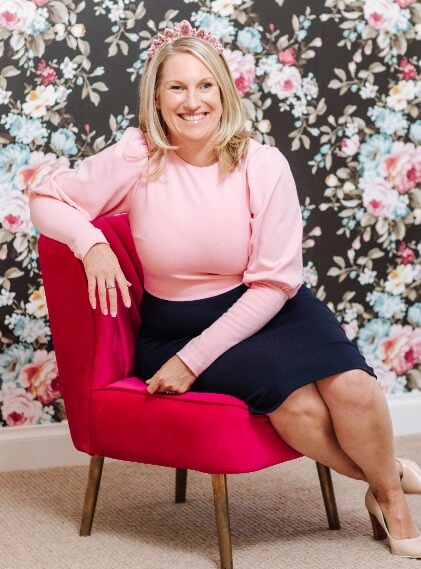 Is a Month of MomentEM
Right for You?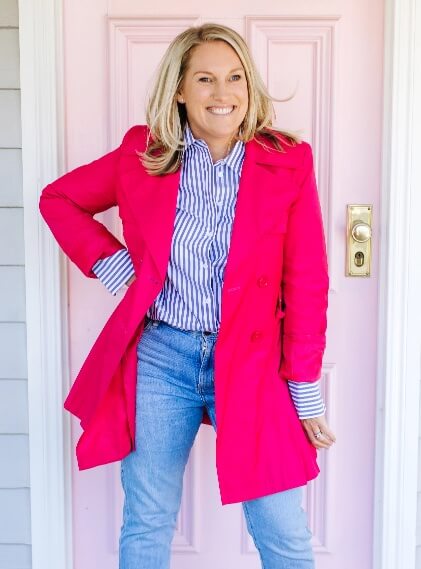 This one-on-one business coaching session is for you if:
You have your own business.
You have a plan or strategy and need a sounding board.
You are a bit stuck or overwhelmed and need a fresh set of eyes and ears across your business.
You don't necessarily want to commit to working with someone for 12 months.
You are a self-starter and can take all the goodness from the session and execute on it.
You have a service you want to develop.
You want to test out a business coaching relationship.
This one-on-one business coaching session is not for you if:
You expect me to do the work for you.
You think 90 minutes will change your entire business.
You want to just chat and not get into the nitty gritty.
You are not willing to be honest about where your business is at.
You need more comprehensive support or have ongoing business challenges.
Emma has coached me through a break up of a business partnership, founding my own business, helping me grow and scale through covid times. I now lead a team of six, my business revenue grew 200% last year, and I am on track to double that this year. I work with amazing clients. Plus, I get to be there for my family in a way that I want to be, which is so important to me. Emma has helped me to create a lifestyle that I LOVE. Emma's guidance, support and encouragement has helped my confidence grow, I have learnt to lean into my strengths, outgrown unhelpful self-beliefs, and have a clear road map to achieving my goals.

Bec Stenner
Creative Seed
Well, it's been three years of the "funnest" ride I've had. Emma McQueen came into my life after I stalked her for awhile and then reached out for some help with a particular problem. Thanks to her coaching and her Thriving Women collective, I have had three years of rediscovery & repositioning for myself, my business and my ongoing purpose. Emma is the most infectious, positive, energising coach you could have in your corner. Go on, do it, reach out to her, you will NOT regret it.

Julie Doyle
It's Not a Hobby
As a new manager, it can be difficult to step away from being a technical expert, and start a new journey of discovering your innate management style and capability. Emma was able to help me step up to the challenge by providing coaching, and support based on a genuine interest in my career and in me as a person. Emma has a way of knowing what questions to ask, to understand the real issues and to help push you outside your comfort zone, even when you think you're not ready!

Nandita Kohli
ME Bank
Emma McQueen is a brilliant coach and facilitator who has got me thinking big, guided me through taking action, and moved my business partner and I to clarity and teamwork. I was part of Thriving Women for two years and it is a joy to be a part of a community of women who are all accelerating their businesses whilst providing support and exchanging ideas with each other. Emma creates and cultivates an atmosphere of community over connection and she puts in 110%. Emma has helped us to double our revenue, to understand our worth and importantly our value.

Bel Temby
Digital Services Lab
If you're feeling stuck in the pitfalls and challenges of business, A Month of MomentEM is a great next step. I'd love to work with you to get the results you've worked so hard for.
Coaching Session Date
Once you have paid you will be sent further information including a link to book in your session.