RAISE REVENUE AND GET MORE TRACTION IN YOUR BUSINESS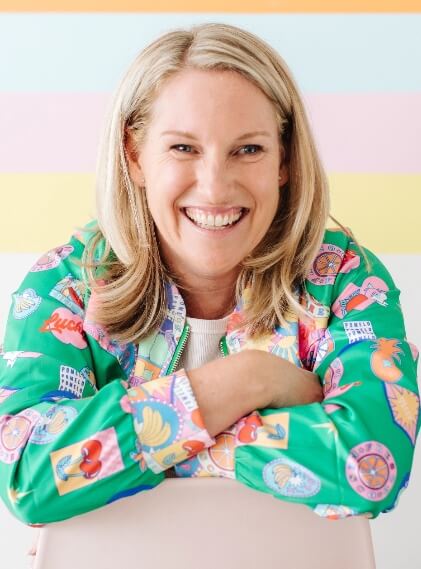 Times are tough. Inflation is on the rise. Living expenses are going through the roof. The repercussions of this is that many women are closing the doors to their business and, it's making me sad. I am sure there is more we can do.
The Revenue Raiser program is my answer to how I can help.
The Australian Bureau of Statistics (ABS) tells us that 90% of small businesses run by women are turning over under $100,000 in revenue a year. As living expenses increase, that money doesn't stretch nearly as far. So, if you're a female business owner, you may be feeling the pinch already.
We also know (because ABS tells us) that if we can lift those businesses to turn over $200,000 per year, that they then have an 83% chance of survival.
But survival is not the goal. The goal is to thrive
If you want to raise your revenue and get more traction in your business, here is your chance.
The Revenue Raiser program is a group business coaching program that lets you meet those goals with women at a similar level to you. In this program you'll get the support you need, both from a qualified business coach (that's me!), and from your peers who are experiencing many of the same challenges and goals as you.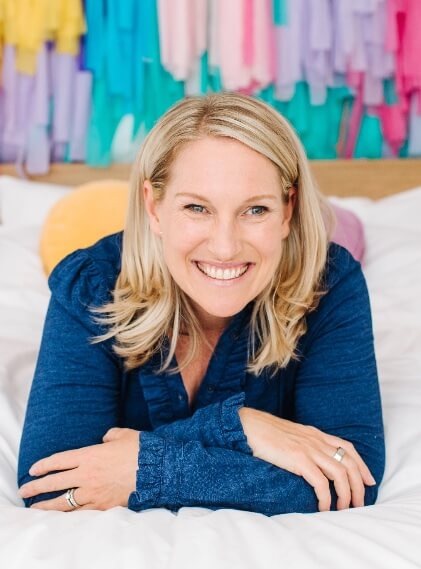 The goal for this program is clear – by the end of six months, we want you to be making $10,000 a month consistently.
Can you imagine how this would feel?
Does it feel possible for you?
With the right processes, the right work and the right discipline, we can get you to this place!
6 x interactive masterclasses (90 minutes each month)
6 x 30-day action plans (created at each masterclass to ensure execution)
Access to Emma via Marco Polo
A new accountability buddy every month (there is something special about having an accountability buddy, you will be paired with a new buddy every 30 days)
6 x Ask me Anything (60 minutes each month)
A personalised Trello board to keep track of business development
Access to a supportive group of business women tackling the same problems you are
Resources and templates, including SMART goal setting document, Ultimate Planner, Blah to Brilliant Challenge, 100 Rejection Challenge and daily, weekly and monthly planners
Is Revenue Raiser Right
For Me?
This group business coaching program is for you if:
You are working really hard and not making enough money.
It feels like feast or famine – cashflow feels lumpy.
You know there is more opportunity but you're unsure how to grab it.
You have a great product or service.
You are currently earning $2,000 + per month.
You are making less than $10,000 a month consistently.
This group business coaching program is not for you if:
You don't want to do the work.
You aren't prepared to show up to the calls.
You aren't open to learning, being challenged or being coached to level up.
You earn more than $10,000 a month consistently (if this is you, reach out, I have something else that may be of interest!).
You are a start-up. You don't have a business yet.
Prework. You'll be asked to fill out a short, customised questionnaire prior to our initial masterclass.
Attend monthly masterclasses. You will have the opportunity to attend monthly masterclasses with your business coaching group which will cover a variety of topics designed to help you take your revenue to $10,000 per month.
Execute your 30-day plan. During each masterclass you'll create your 30-day plan, which you'll execute during the following month.
Work with your accountability buddy. Each masterclass you will also be given a new accountability buddy. Together you will keep each other on track to execute your 30-day plan.
Attend your monthly Ask Me Anything. Prior to each AMA you will send through your questions – and you can ask me anything. During this one-hour session, you'll have access to the support of your group as well.
About Revenue Raiser
Masterclasses
MC #1 – Mindset, Vision, Clarity and Conviction
We all need the high-vibing mindset. In this masterclass we'll talk about how to get one and how to keep one. We ask, are you clear on your WHY? Do you have conviction in what you are selling? These answers will help us map the customer journey.
MC #2 – Turning Sales into Service
It can be terrifying to make sales calls. Sometimes we don't know where to even start. Finding a way to align yourself to a good sales process is so helpful. Find your unique way to sell your service to the people who need it the most.
MC #3 – Visibility and Positioning
Do you have a list? Are you sending weekly EDMs? Where are you showing up? What platforms are you using? Do you need to show up more? How can we get you consistent in this space? We answer all these questions and more.
MC #4 – Relationship Building to the Max
Together we'll undertake a relationship audit. We'll discuss the top 20 people that you know and how you can best reach out to them and ask for a meeting. Our goal is to reach out to 20 people a month.
MC #5 – Rhythm
Do you have an operating rhythm? How are you managing your energy? How are you using your time? The answers to these questions will help us find the rhythm in your business that will see you rising from low revenue to high.
MC #6 – Setting Yourself Up for Success
In this masterclass we'll bring together your six months of group business coaching work. There will be time for review, future plans and, of course, celebration!
Raising your revenue is not just about the money. It's about future proofing your business. Let's work together to not just survive, but thrive.
When you add Revenue Raiser to the cart you will be paying for the first month of the program. You will be sent the details to set up payment for the additional five payments.
Masterclass Mondays
Feb 19, March 18, April 15,
May 20, June 17, July 15
Starts 10.00am AEST/AEDT
Ask Me Anything
March 6, March 27, April 22,
June 5, June 26, July 31
Starts 10.00am AEST/AEDT
Investment
6 x Monthly Payments $350 + GST per month Sign up today
For sale soon
$350/per month +GST
Express Your Interest for our
Next Intake
Emma has coached me through a break up of a business partnership, founding my own business, helping me grow and scale through covid times. I now lead a team of six, my business revenue grew 200% last year, and I am on track to double that this year. I work with amazing clients. Plus, I get to be there for my family in a way that I want to be, which is so important to me. Emma has helped me to create a lifestyle that I LOVE. Emma's guidance, support and encouragement has helped my confidence grow, I have learnt to lean into my strengths, outgrown unhelpful self-beliefs, and have a clear road map to achieving my goals.

Bec Stenner
Creative Seed
Well, it's been three years of the "funnest" ride I've had. Emma McQueen came into my life after I stalked her for awhile and then reached out for some help with a particular problem. Thanks to her coaching and her Thriving Women collective, I have had three years of rediscovery & repositioning for myself, my business and my ongoing purpose. Emma is the most infectious, positive, energising coach you could have in your corner. Go on, do it, reach out to her, you will NOT regret it.

Julie Doyle
It's Not a Hobby
As a new manager, it can be difficult to step away from being a technical expert, and start a new journey of discovering your innate management style and capability. Emma was able to help me step up to the challenge by providing coaching, and support based on a genuine interest in my career and in me as a person. Emma has a way of knowing what questions to ask, to understand the real issues and to help push you outside your comfort zone, even when you think you're not ready!

Nandita Kohli
ME Bank
Emma McQueen is a brilliant coach and facilitator who has got me thinking big, guided me through taking action, and moved my business partner and I to clarity and teamwork. I was part of Thriving Women for two years and it is a joy to be a part of a community of women who are all accelerating their businesses whilst providing support and exchanging ideas with each other. Emma creates and cultivates an atmosphere of community over connection and she puts in 110%. Emma has helped us to double our revenue, to understand our worth and importantly our value.

Bel Temby
Digital Services Lab