A DAY OF FOCUSSED IMPLEMENTATION ON YOUR MOST IMPORTANT BUSINESS TASKS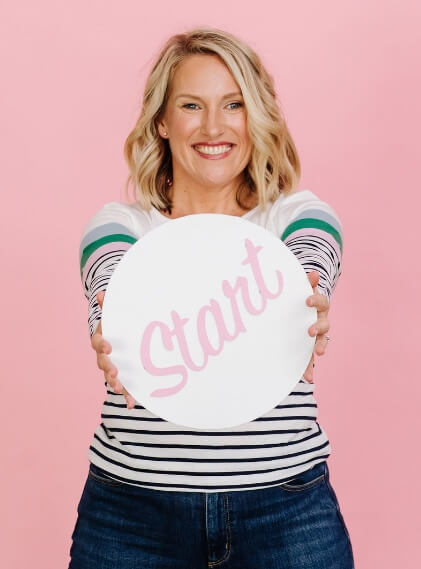 This Isn't Your "Average" Business
Owner Event!
You know, those painful networking events where all the women are pitching to you and it's a disorganised mess?
Nope. This is more like the gift you give your business to make up for all the time you've spent ignoring it because you've gotten so busy working inside it.
IMAGINE: a gathering of brilliant, purpose-driven business owners combined with focused, creative co-working time, wrapped in a delicious package specifically designed for you and your business.
When You Join Us You'll Get What You're Really Needing
Right Now Including:
Finding that elusive time dedicated to work ON your business
Connecting with like-minded women that take you to the next level
Creativity flowing in a new, collaborative environment
Increased productivity that will springboard your growth
As a small business owner, we often don't have anyone at that top level to bounce ideas off of and that can make us feel
really isolated and stressed.
When you lack the support of other women in business it can take you far longer to make professional connections, find great staff and contractors to hire, or simply know who to turn to when challenges come up.
Also, once you start achieving a certain level of success, you find it hard to justify taking the necessary time to work ON your business, am I right?
My task is to make sure this experience is a smoothly run balance of focused implementation time and quality social connection; and YES, I can confidently say, I'm up to this task!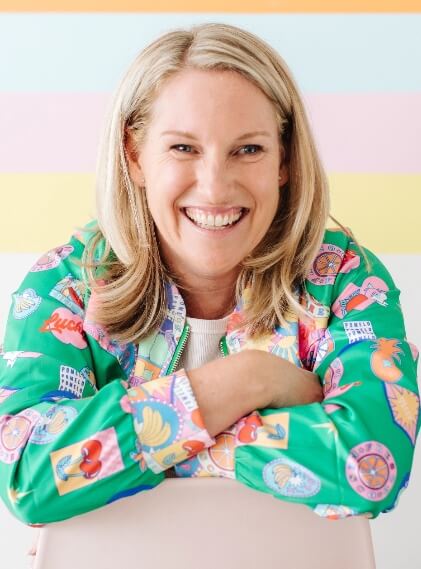 Team McQueen spends months preparing for these days and pours so much love and care into ensuring they run smoothly. We pride ourselves in putting extra attention into things like; the guest list, the gourmet menu, the flow from one activity into the next, the individual coaching time, and even hand-picked gifts for every person who attends…
This event just gets better every time we put it on and the 2024 Go-Getter days are going
to be the best so far!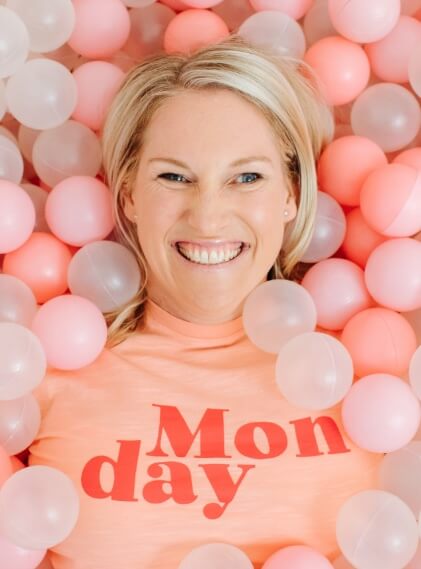 I'll even be setting you up to guarantee your time is well spent on this day before you even arrive with a pre-planning session. This is designed to help you come in crystal-clear on what your goals are, make sure they are realistic, and talk about how we can help.
I've developed a bit of a reputation for connecting women of the highest calibre and thus seats to these live events are highly coveted, and we will sell out. The reason why people even fly in just for the day is that we always go above and beyond to make sure you have the greatest experience possible.
Meet Your Host
Emma McQueen
Emma truly, wholeheartedly believes in the potential of women. Throughout Emma's 20-year career in recruitment, human resources, and leadership development, she has amassed a wealth of knowledge and experience across diverse sectors, including corporate, not-for-profit, and small business. Emma's unwavering dedication to empowering women and helping them achieve exceptional results in their businesses sets her apart as a true industry leader.
Emma's unique approach to personal and professional growth is rooted in her expertise in personality profiling and identifying individual strengths. By honing in on these key attributes, she creates tailored coaching strategies that uplift and inspire women to reach their full potential. Her boundless optimism enables her to envision possibilities that others may overlook, further amplifying the impact of her guidance.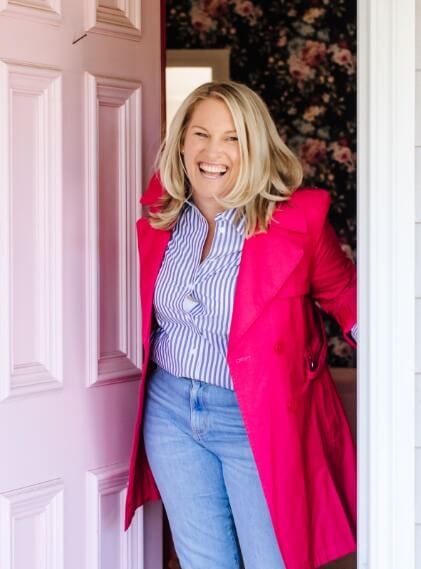 We guarantee this event will leave you feeling more focused, supported, and on track to achieve your
next business goals.
Here are a couple of big reasons why you absolutely don't want to miss out:
The conversations throughout the day when you're talking to somebody, whether you're just talking over coffee, or sitting down to talk to someone new at lunchtime will be filled with little gold nuggets. Just sharing an idea you have or finally getting that missing piece of the puzzle you've been pondering is worth the price of the ticket alone!
Reason #2: Giving Yourself Permission
Being caught up in just doing all the day-to-day of business leaves you constantly lacking that time to implement the changes required to grow and scale your business. In devoting a full day to your business you will finally give yourself permission to spend the dedicated time that has been eluding you.
This is the ONLY live event dedicated to connecting female small business owners with each other in a purposeful, intentional way whilst also allowing them
the much-needed time for co-working in a creative environment.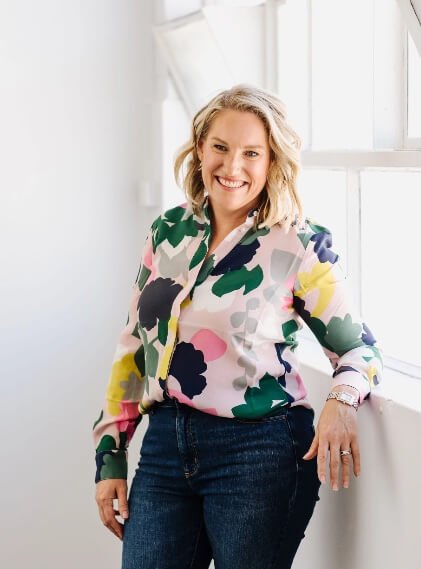 When you attend, you'll get:
Time and space to step out of the daily operations to think, create, play and plan;
Networking with like-minded women
Full catering – gorgeous morning and afternoon tea and lunch
Access to my "Queen's Parlour" for individualised support and common sense check-in
A fabulous business book to take home with you
An action plan for the quarter ahead for you to take home and implement;
My Keep. Stop. Start plan to take home and put into action.
This event is so special to me and I'm even slightly obsessed with making each one better than the last. You can expect to be surprised and delighted at how much fun you have while also making great strides ahead for your business success.
The time you spend at your Go-Getter Day is all about you.
It's for the heart-centered small business owners, like you, who are ready to get shiz done. This is where we bring together all the best parts of networking and coworking, add in some delicious food and the power of great coaching support.
You're going to walk out of this day feeling more ready than ever to achieve your business (and personal) dreams!
Where: TBA
When: 17 March 2024
Time: 10 am – 4 pm
Full Price: $
397 + GST
Early Bird On Sale Now $297+GST
Where: TBA
When: 6 June 2024
Time: 10 am – 4 pm
Full Price: $
397 + GST
Early Bird On Sale Now $297+GST
Where: TBA
When: 24 October 2024
Time: 10 am – 4 pm
Full Price: $397 + GST
Early Bird On Sale Now $297+GST
Frequently Asked
Questions
WHAT ARE THE DATES & TIMES OF THE 2024 EVENTS?
Thursdays 7th March, 6th June AND 24th October
10 am – 4pm. Arrive at 9.30am to ensure we start on time.
WHERE IS THE EVENT LOCATED?
We're locking in the Melbourne venue as you read.  Stay Tuned. 
WHAT'S INCLUDED IN MY DAY TICKET?
Everything is included.  Resources, morning tea, lunch, delicious lunch, brilliant women and MORE. 
WHEN IS THE LAST DAY TO REGISTER?
Registrations typically close a week out.  Book now and don't miss out. 
HOW MUCH DOES IT COST?
The full price is $397 + GST. 
HOW DO I SIGN UP?
Just head on up above and add this event to the cart.  
WHAT ABOUT THE FOOD? I HAVE SPECIAL DIETARY REQUESTS.
We've got you covered.  When you book state your dietary requeirments. 
Don't see your question here?
Email us HERE to speak with someone at Team McQueen.