Come Take a Seat at
the Table
I love putting on kick-butt events for amazing business women. As you step into the room, you'll immediately notice you're in great company. You will encounter inspiring women who bring their energy and enthusiasm to the table. 
Come along and witness the magic for yourself!
Go-getter: Full day
Event
How good would it feel to step away from your business and work ON it instead of getting caught up in the reactivity of the everyday?
Imagine how it would feel to achieve the clarity and confidence that comes with knowing you have set yourself up for success with a workload you control, rather than it being in control of you.
My Go-getter "Get-Shiz-Done" day is designed to help women who run their own business to create a clear path to get the results you deserve!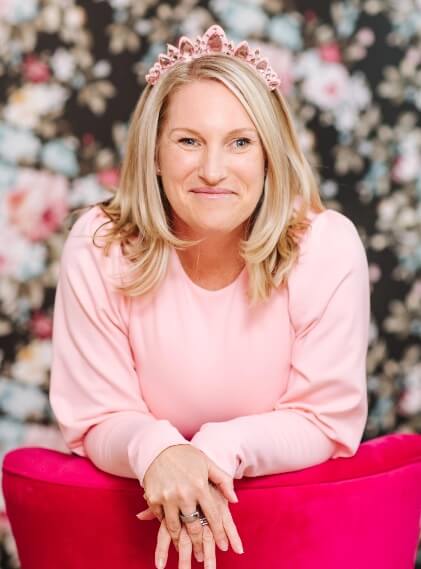 Join our not-so-icky virtual networking connection event for women. Join me as I create a fun and safe space where magic happens.
The Fabulous Day with the Queen is back.  Get ready for an uplifting and unforgettable experience with delicious food on September 6th 2024.  Event page available soon.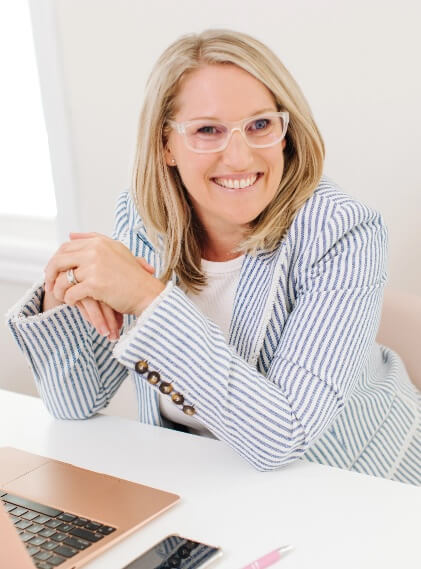 Here's What Some of Our
Attendees are Saying
Working with Emma has been one of the best decisions I've made in my business. Emma is intuitive, positive and genuinely supportive. She also has an incredible network of amazing women and I'm so grateful for all the wonderful new people I've connected with through her. It's been amazing having Emma in my corner through the ups and downs of the last year - she truly lives her values of kindness and generosity!

Jo Hely
Insight Medical Careers
Working with Emma will be one of the most memorable, life changing and crucial decisions you will ever make when it comes to getting the most out of your business, personal life and achieving your future goals. Emma's passion and desire in helping others is nothing short of spectacular and displayed with her amazing clear, logical and forethinking views. Emma will leave you energised, refocused and ready to hit your targets and reach your next big goals.

Gabi Burong
Settlement Box
Emma has been my executive coach since mid 2018 and she has been a great asset to my professional life. Having someone like Emma who is experienced, professional and outside of my organisation to speak with about professional challenges and future career plans has been invaluable. Emma's ability to asks the right questions has helped me to look at problems in different ways. Her advice and techniques encouraged me to take on new and rewarding career challenges. I value her insights and recommend her services!

Grace Ng
Commonwealth Treasury
Before I hired Emma as my business coach, I was feeling uncertain and lacking in confidence. Emma encouraged me to step out of my comfort zone and gave me ongoing support whilst I did. She shared insights and knowledge that allowed me to try new things and helped me stay focused on my goals. I have a clearer direction to where I'm heading, I am more confident in who I am and what I do, and I have connections with other like-minded women. Emma is creative and innovative with ideas, and is brilliant at helping you utilise what you already have to maximise your growth and earning potential.

Megan Jaworski
Megan Jaworski
As a new manager, it can be difficult to step away from being a technical expert, and start a new journey of discovering your innate management style and capability. Emma was able to help me step up to the challenge by providing coaching, and support based on a genuine interest in my career and in me as a person. Emma has a way of knowing what questions to ask, to understand the real issues and to help push you outside your comfort zone, even when you think you're not ready!

Nandita Kohli
ME Bank
I participated in a coaching program, managed by Emma. This was an extremely worthwhile program, with Emma offering coaching and advice, which differed from traditional training programs. Utilising a combination of one-on-one sessions, phone conversations, educational articles and books and group sessions with like minded peers, this coaching program offered so much more than I anticipated. Emma tailored the program to suit outcomes guided by my needs. Emma's enthusiasm and professionalism provided a great learning environment and encouraged me to think outside the box. I would highly recommend Emma and her customised coaching sessions.

Lucy Flanders
ProBuild
I've been coached by Emma for the past year and when it came time to review this arrangement, it was a no-brainer for me to sign up for another 12 months! Emma keeps me accountable, believes in me, and pushes me outside of my comfort zone. She is warm, approachable and caring, yet isn't afraid to ask the hard questions. Without Emma's support and guidance I wouldn't have had the courage to take the risks that have been necessary for me to grow my business. I now feel more motivated and invigorated than I have in years. I'm thrilled with the growth that I have seen in my business over the past 12 months. I would recommend Emma without hesitation!

Caroline Burrows
Mindful Living
I greatly value Emma's capacities as an executive coach and highly recommend her. Emma has a unique capacity to quickly build rapport and create a safe space where both new and experienced leaders can be affirmed, enabled to gain insight into their own strengths as well as being challenged to examine difficult issues and questions. She brings great strategic insight into her coaching, having a laugh along the way while working to achieve strong outcomes for her clients. I have sought her support both personally and with my executive teams, for individual coaching as well as collectively for team-building. Her genuine interest in people, together with her extensive experience in large organisations, inform her practice today.
Conny Lenneberg
BSL